Warriors Trivia
Friday, Jan 21, 2022 at 7:00 PM - 8:30 PM EST



Hungry for a challenge? Hang out with friends and flex your everyday knowledge for the chance to fill up on Skip the Dishes! Battle it out to see who knows the most. The top three scores across all games will each win one $50 Skip the Dishes gift card. Register today for bragging rights! It is recommended students have two devices handy for the event (e.g. laptop for viewing our live host on Zoom and a phone for answering the questions)!
BONUS ROUND: register by 12:00 PM EST Thursday, January 20, and play through to the end of the event, to also be entered to win a $50 Skip the Dishes gift card prize!
Questions? Email our WUSA Special Events Coordinator at kierra.young@wusa.ca.
Available Online Only
Instructions will be sent out via email after registration.
Tickets
| Type | Price |
| --- | --- |
| General Admission | Free |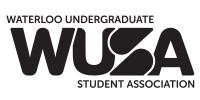 Waterloo Undergraduate Student Association (WUSA)
Your Waterloo Undergraduate Student Association (WUSA) is the official collective voice of undergraduate students at the University of Waterloo. Since 1967, our student-led organization has provided the services and support undergraduates need so that you can focus on your academics and making the most out of your university experience.

WUSA currently operates a growing number of businesses, 13 student run services, supports over 250 clubs, and a number of student societies, and facilitates special events like Orientation and Welcome Week.