Take Back the Night with UWaterloo
Great Hall - Student Life Centre

Thursday, Sep 22, 2016 at 4:40 PM EDT



On Thursday, September 22nd, students, staff, faculty, and alumni are invited to join together and represent the University of Waterloo in the annual Take Back the Night march.
Take Back the Night provides an important opportunity for members of our campus community to increase awareness about and call for an end to violence against women, children, and trans*people.
Participants will meet on campus at 4:40 p.m. in the Student Life Centre Great Hall, before collectively heading down to meet the community at Kitchener City Hall. Men are also encouraged to attend the opening rally, line the marching route, and join the marchers afterwards.
More details can be found on the Women's Centre Facebook page.
Please register for the march through Ticketfi before Wednesday, September 21st at 12pm.
The Federation of Students' Women's Centre will be leading and organizing the University of Waterloo contingent. Marchers are invited to join in their poster making and chant learning event on Wednesday, September 21st at 6 p.m. in the Women's Centre office.
You can also connect with the Women's Centre at the Faculty of Arts' Rape Culture Teach-a-thon on Friday, September 16th in the Hagey Hub from 10 a.m. to 2 p.m. Pizza and refreshments will be served.
If you have any questions or concerns, please conact:
Samantha Afonso & Sophie Whitcomb
Women's Centre Service Coordinators
women.feds@gmail.com

Great Hall - Student Life Centre
200 University Avenue Waterloo, ON N2L 3G5 CA
Tickets
| Type | Price |
| --- | --- |
| Marcher - TBTN 2016 | Free |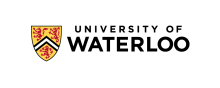 University of Waterloo
The University of Waterloo is Canada's top innovation university. With more than 36,000 students we are home to the world's largest co-operative education system of its kind. Our unmatched entrepreneurial culture, combined with an intensive focus on research, powers one of the top innovation hubs in the world. Find out more at uwaterloo.ca.