The Writing Centre at 40 Speaker Series | Featuring Terry Fallis
Science Teaching Complex (STC)

- STC 0060

Thursday, Nov 17, 2016 at 4:30 PM EST

{ "name":"The Writing Centre at 40 Speaker Series | Featuring Terry Fallis", "description": "https://ticketfi.com/1161/the-writing-centre-at-40-speaker-series-featuring-terry-fallis", "startDate":"2016-11-17", "endDate":"2016-11-17", "startTime":"16:30", "endTime":"17:30", "location":"Canada", "label":"Add to Calendar", "options":[ "Apple", "Google", "iCal", "Microsoft365", "Outlook.com", "Yahoo" ], "timeZone":"US/Eastern", "trigger":"click", "inline":true, "listStyle":"modal", "iCalFileName":"invite.ics" }



TERRY FALLIS | Award-winning author | Engineer | Communications leader
"Writing in the Digital Age"
A two-time winner of the Stephen Leacock Medal for Humour, Terry Fallis is the award-winning author of five national bestsellers, all published by McClelland & Stewart. His debut novel, The Best Laid Plans, won the 2008 Stephen Leacock Medal for Humour and was crowned the 2011 winner of CBC Canada Reads as the "essential Canadian novel of the decade." Terry's second and third novels, The High Road and Up and Down, were both finalists for the Stephen Leacock medal. He was award the medal for the second time in 2015 with his fourth novel, No Relation. His most recent novel, Poles Apart, was released in October 2015 debuting on the Globe and Mail bestsellers list, and was one of three finalists for the 2016 Stephen Leacock Medal for Humour.
Terry Fallis earned a Bachelor of Engineering degree from McMaster University and then spent several years working in federal and Ontario politics. In 1995, he co-founded Thornley Fallis, a full service communications and digital agency with offices in Toronto and Ottawa.
Terry's books will be available from the Bookstore at the event and Terry will be available to sign copies.
The Writing Centre at 40 Speaker Series highlights the broad field of communication and its intersections with politics, culture, media, technology, and our digital lives. The featured talks will examine ways that communication helps us craft ourselves as social beings in a digital world, will look at how we engage with media and our social networks, and will explore how we move through and communicate with the world.
Science Teaching Complex (STC)
-
STC 0060
200 University Avenue West Waterloo, ON N2L 3G1 CA
Tickets
| Type | Price |
| --- | --- |
| "Writing for the Digital Age" | Free |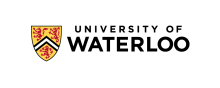 University of Waterloo
The University of Waterloo is Canada's top innovation university. With more than 36,000 students we are home to the world's largest co-operative education system of its kind. Our unmatched entrepreneurial culture, combined with an intensive focus on research, powers one of the top innovation hubs in the world. Find out more at uwaterloo.ca.