Digital Dependencies: How we upload and offload ourselves
Kitchener Public Library

- Theatre Auditorium

Monday, Nov 21, 2016 at 7:00 PM EST

{ "name":"Digital Dependencies: How we upload and offload ourselves", "description": "https://ticketfi.com/1173/digital-dependencies-how-we-upload-and-offload-ourselves", "startDate":"2016-11-21", "endDate":"2016-11-21", "startTime":"19:00", "endTime":"20:00", "location":"85 Queen St N Kitchener ON N2H 2H1 Canada", "label":"Add to Calendar", "options":[ "Apple", "Google", "iCal", "Microsoft365", "Outlook.com", "Yahoo" ], "timeZone":"US/Eastern", "trigger":"click", "inline":true, "listStyle":"modal", "iCalFileName":"invite.ics" }



Join Doug Peers, Dean of Arts, and three professors from three Arts disciplines for a panel at Kitchener Public Library (KPL) that explores the impacts and implications of using digital technologies in our everyday lives.
Aimée Morrison (English)
Loneliness and social media: What does it mean, and not mean, to have 'Friends' online?
Are they only friends if we know them online? Many people worry that increasing use of social media makes us less social than before. But online friendships often fulfill needs that Real Life has a hard time meeting.
Jennifer Whitson (Sociology)
How do surveillance devices like the Fitbit turn our bodies into playgrounds, factories, and doctors' offices?
Why do we embrace health apps as playful risk reduction tools, despite the fact that these tools collect and broadcast extremely intimate data about ourselves to a wide array of corporate and government bodies?
Evan Risko (Psychology)
New technologies and cognitive offloading: Can it change our mind?
Human cognition often involves use of our bodies or external objects. But what does our increasing reliance on smartphones to help us remember or think mean for our cognitive abilities now and in the long run?
Kitchener Public Library
-
Theatre Auditorium
85 Queen Street North Kitchener, ON N2H 2H1 CA
Tickets
| Type | Price |
| --- | --- |
| Digital Dependencies Lecture | Free |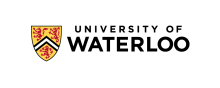 University of Waterloo
The University of Waterloo is Canada's top innovation university. With more than 36,000 students we are home to the world's largest co-operative education system of its kind. Our unmatched entrepreneurial culture, combined with an intensive focus on research, powers one of the top innovation hubs in the world. Find out more at uwaterloo.ca.