CCTC presents: The Black Parade
Kitchener-Waterloo Little Theatre

Tuesday, Dec 6, 2016 at 2:00 PM EST



Will you defeat them, your demons, and all the non-believers, the plans that they have made?"
(My Chemical Romance - Welcome to the Black Parade)





A collection of songs and short plays about the darkness we have to face.
In life.
And in ourselves.

Come and listen to stories, that all too often remain untold.

Content Warning:
Sexual Abuse, Gun Violence, Depression, Self-Harm, Suicide, Emotional Abuse, Physical Abuse, Knives, Blood

WHERE?
KW Little Theatre, 9 Princess St E, Waterloo, ON N2J 2H4

WHEN?
December 6, 2016
Matinee - 2pm (doors open at 1:30pm)
Evening - 8pm (doors open at 7:30pm)

TICKETS:
$10 advance
$13 at the door

ARE YOU READY TO FACE THE DEMONS?
Kitchener-Waterloo Little Theatre
9 Princess Street East Waterloo, ON N2J 2W9 CA
Tickets
Type

Price

Evening - CCTC The Black Parade
Evening Show

$10.00 Free

Matinee - CCTC The Black Parade

$10.00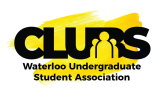 UW Student Theatre
The University of Waterloo's Student Theatre Club is a student theatre group which is dedicated to presenting professional, entertaining performances produced entirely by our dedicated student members. Plays are written, directed, crewed, acted and administered by club members. We hope to deliver quality performances while our members express themselves creatively, improve their theatre skills, and of course, have fun!