The Role of the Imagination in German Educational Thought
Federation Hall

- 1044 and 1033

Friday, May 4, 2018 at 9:00 AM EDT



Although ticket sales have ended, we have a few spaces left! Please email wcgs@uwaterloo.ca to reserve.
Remaining tickets will be given out on a first come first serve basis. Thank you!

From the eighteenth century to the present, German-speaking pedagogues (e.g., Johann Gottfried Herder, Johann Wolfgang Goethe, Friedrich Schiller, and Hannah Arendt) have emphasized the importance of educating the imagination for the pursuit of social justice.

Join us May 4th 9am-5pm and May 5th 9am-5pm as we revitalize this important intellectual tradition for the Canadian university!

Speakers at the workshop:
This is a FREE workshop. Registration limited.
Please register early to ensure your spot!
More Information including schedule and speaker abstracts on our website!
Federation Hall
-
1044 and 1033
200 University Avenue West Waterloo, ON N2L 3G1 CA
Tickets
| Type | Price |
| --- | --- |
| Imagination German Education | Free |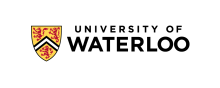 Waterloo Centre for German Studies
The members of the Waterloo Centre for German Studies (WCGS) conduct research on the language, culture, and society of German-speaking peoples, from both historical and contemporary perspectives. We engage with German-Canadian heritage and the Centre offers a wide range of educational and cultural activities for the academy and the broader community.