2018 Spring Luncheon
Tuesday, Apr 24, 2018 at 11:30 AM EDT

{ "name":"2018 Spring Luncheon", "description": "https://ticketfi.com/2282/2018-spring-luncheon", "startDate":"2018-04-24", "endDate":"2018-04-24", "startTime":"11:30", "endTime":"12:30", "location":"200 University Ave W Waterloo ON N2L 3G5 Canada", "label":"Add to Calendar", "options":[ "Apple", "Google", "iCal", "Microsoft365", "Outlook.com", "Yahoo" ], "timeZone":"US/Eastern", "trigger":"click", "inline":true, "listStyle":"modal", "iCalFileName":"invite.ics" }



Following the format of the last two luncheons, we are continuing the series of "Memories of Waterloo" with two outstanding speakers, both of whom are retired UWaterloo professors. Grant Russell will tell us about the creation and extraordinary success of Canada's unique School of Accountancy while Pat Rowe, UWaterloo retiree extraordinaire, will recall the fascinating history of the Department of Psychology which began in 1960 as a small department in the newly-formed Faculty of Arts. Two years later, the dramatic arrival of a migration from the University of Toronto included leading scholars and a cohort of graduate students who took up residence in an industrial building on Phillip St. High adventure awaited them and us!
Fed Hall
200 University Avenue West Waterloo, ON N2L 3G5 CA
Tickets
| Type | Price |
| --- | --- |
| 2018 Spring Luncheon | $32.00 |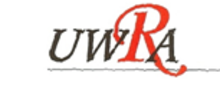 UWRA
The UWRA represents the University of Waterloo retirees (both faculty and staff) and helps them enjoy their years of retirement.
The association consists of volunteer board members who represent retiree concerns on Pension and Benefits matters, Human Resources issues and UWaterloo policy changes. A complete description of the roles of the individual board members can be found at the UWRA board of directors home page.