Bridge to 2020: A Look Back, a Look Ahead
Federation Hall

- Main hall

Monday, Jun 18, 2018 at 10:00 AM EDT



Join the Conversation about Waterloo's new Strategic Plan

Beginning in 2020, the new Strategic Plan will determine Waterloo's strategic directions for the next five years.

Join us as we celebrate the successes of the 2013-2018 Strategic Plan and begin a discussion about what comes next.

At the Bridge to 2020 event, you will have an opportunity to celebrate our progress on the current plan's goals and review and provide feedback on seven issues papers that highlight strategic issues facing the University beyond 2018.

Hear from your colleagues and share your ideas.

Help the University evaluate the evidence and identify priorities for action that will form the objectives of the University's Strategic Plan. Hear about what's coming next!

This is your Strategic Plan, for your University.
Federation Hall
-
Main hall
200 University Avenue West Waterloo, ON N2L 3G1 CA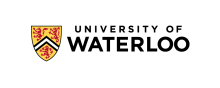 University of Waterloo
The University of Waterloo is Canada's top innovation university. With more than 36,000 students we are home to the world's largest co-operative education system of its kind. Our unmatched entrepreneurial culture, combined with an intensive focus on research, powers one of the top innovation hubs in the world. Find out more at uwaterloo.ca.