Power and Energy Systems: Innovation Meets a Growing Industry
Centre for Environmental and Information Technology

Thursday, Sep 13, 2018 at 9:15 AM EDT

{ "name":"Power and Energy Systems: Innovation Meets a Growing Industry", "description": "https://ticketfi.com/2499/power-and-energy-systems-innovation-meets-a-growing-industry", "startDate":"2018-09-13", "endDate":"2018-09-13", "startTime":"09:15", "endTime":"10:15", "location":"200 University Ave W Waterloo ON N2L 3G1 Canada", "label":"Add to Calendar", "options":[ "Apple", "Google", "iCal", "Microsoft365", "Outlook.com", "Yahoo" ], "timeZone":"US/Eastern", "trigger":"click", "inline":true, "listStyle":"modal", "iCalFileName":"invite.ics" }



Meet tomorrow's leaders in power systems and control, high-voltage technologies, and energy generation, conversion and storage at the Waterloo-ECE Open House. Engage our academic staff and student researchers in a discussion of R&D and technical problems facing your company.

Highlights: The Open House is a half-day forum dedicated to linking industry with leading-edge research in power and energy systems technologies. These technologies span the range from new materials, to systems and control of smart grids, energy transmission, power electronics, and photovoltaics. Local funding agencies specializing in industry/academic collaborations will be on site to assist in making your match a reality.

Event Schedule:

9:15 - 9:45 a.m. Registration and coffee (1st floor atrium)

9:45 – 10:00 a.m. Welcome and introduction (EIT 3142)

10:00 – 10:30 a.m. Flash presentations (EIT 3142)

10:30 – 11:30 a.m. Poster sessions and lab tours (1st floor atrium)

11:30 – 12:30 p.m. Lunch and OCE success talk (EIT 3142)

12:30 – 1:30 p.m. Poster sessions and lab tours (1st floor atrium)

1:30 – 2:30 p.m. Keynote: Terry Young, Vice-President, Policy, Engagement and Innovation, IESO (EIT 3142)

2:30 - 2:45 p.m. Closing remarks and prizes (EIT 3142)

Lab tours will include the following facilities:
Real-time Simulator Facility
Power Electronics Laboratory

Our sponsors for this event:
The Department of Electrical and Computer Engineering, University of Waterloo
Keysight Technologies
Ontario Centres of Excellence
Centre for Environmental and Information Technology
200 University Avenue West Waterloo, ON N2L 3G1 CA
Tickets
| Type | Price |
| --- | --- |
| Power and Energy Systems | Free |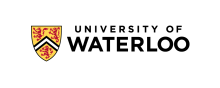 Department of Electrical and Computer Engineering
Electrical and Computer Engineering (ECE) is Waterloo's largest academic department, with over 2,500 students, 93 full-time faculty members and 50 support staff. In addition to offering undergraduate and graduate programs in electrical engineering and computer engineering, ECE provides academic expertise and support to Waterloo's multidisciplinary mechatronics, nanotechnology, and software engineering programs.
Our research activities cover a wide range of fields, from high-voltage engineering and sustainable energy to breakthroughs in wireless technology that will enhance communications across our global society. Our faculty members and students are creating low-cost digital x-ray imagers to combat tuberculosis in developing countries, and building real-time embedded systems that will advance the design and reliability of consumer and industrial products.