National Day of Remembrance and Action on Violence Against Women
Engineering 7 (E7)

- Second Floor Atrium

Thursday, Dec 6, 2018 at 10:30 AM EST



December 6th is the National Day of Remembrance and Action on Violence Against Women in Canada. This year will mark the 29th anniversary of the tragic events that took place in 1989 at l'École Polytechnique de Montréal.
Students, faculty, staff and community leaders will come together to reflect and commemorate the 14 young women whose lives were taken, and to continue the pursuit of justice, equity and opportunity for all.

Parking is available in Lot Q
Engineering 7 (E7)
-
Second Floor Atrium
200 University Avenue West Waterloo, ON N2L 3E9 CA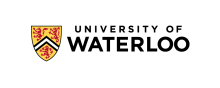 University of Waterloo
The University of Waterloo is Canada's top innovation university. With more than 36,000 students we are home to the world's largest co-operative education system of its kind. Our unmatched entrepreneurial culture, combined with an intensive focus on research, powers one of the top innovation hubs in the world. Find out more at uwaterloo.ca.