Beyond The Headlines
Waterloo Memorial Recreation Complex - Hauser House

Monday, Mar 2, 2020 at 7:00 PM EST



Join the University of Waterloo for an engaging conversation on cu
rrent affairs straight from the headlines
March 2, 2020 | 7:00 PM | Waterloo Memorial Recreation Complex - Hauser House
Topic: Who's Defending Democracy?
We live in an age of increasing political polarization and a decreasing level of trust in institutions. Democracies need to reengage civil society in the face of growing uncertainty.
Our panelists:
| | |
| --- | --- |
| | Daniel Gorman is a professor in the Department of History and a faculty member at the Balsillie School of International Affairs. His research explores the history of the British Empire (19th and 20th centuries), modern Britain, and the history of global governance. He is currently working on a project that assesses the role of the UN as a venue for debates over decolonization from the end of WWII to the early 1960s. This winter term he is teaching the undergraduate course, "Bond, Bowie, and Brexit: Britain from 1945 to the New Millennium". |
| | Emmett Macfarlane is an associate professor in the Department of Political Science whose research examines the relationships between rights, governance and public policy, with focus on the Supreme Court of Canada's impact under the Charter of Rights and Freedoms. He has provided non-partisan policy advice to the Government of Canada on both the Senate and Supreme Court appointment processes, and to the Senate on Senate reform. He frequently authors op-eds and contributes expert commentary in national media outlets. His latest research examines nativist, hateful speech in the context of freedom of expression in Canada, the U.S. and the U.K.. |
| | Bessma Momani is a professor in the Department of Political Science and a senior fellow at the Centre for International Governance and Innovation (CIGI), among other past and current international academic appointments. Her research expertise spans international, Middle Eastern and domestic political and economic topics, as well as Canadian issues in diversity and populism. She regularly appears in domestic and international media, writing op-eds and offering expert commentary on the Middle East and other topics. Two of her recent research projects examine Canadian resilience to the rise of global populism. |
Speakers:


Craig Norris is the host for

CBC Radio One 89.1 Kitchener-Waterloo

, The Morning Edition and In The Key of C. Craig will be the moderator for the Beyond The Headlines Lecture Series.
| | |
| --- | --- |
| | Feridun Hamdullahpur, the President & Vice-Chancellor of the University of Waterloo, will be bringing greetings on behalf of the University. |
What's Next with Beyond the Headlines?
Register for our
April 14th lecture
"Is Data Privacy an Illusion?" held in Cambridge at Idea Exchange - Old Post Office - Riverview Room.

If you have any questions, please contact Community Relations and Events.
Waterloo Memorial Recreation Complex - Hauser House
101 Father David Bauer Drive Waterloo, ON N2J 4A8 CA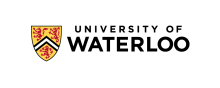 University of Waterloo
The University of Waterloo is Canada's top innovation university. With more than 36,000 students we are home to the world's largest co-operative education system of its kind. Our unmatched entrepreneurial culture, combined with an intensive focus on research, powers one of the top innovation hubs in the world. Find out more at uwaterloo.ca.