6th Annual CCGHR Student-Led Global Health Forum
Applied Health Sciences Expansion Building, North Campus

Saturday, Mar 7, 2020 at 8:00 AM EST



Hosted by the University of Waterloo's student chapter, the CCGHR's 6th Annual Student-Led Global Health Forum is a knowledge-sharing event on the topic "Global Health in Context: Unpacking the Political, Economic, Environmental, and Social."

We aim to attract students from various departments and institutions to a one-day interdisciplinary forum that facilitates dialogue on innovations in various fields of global health. The forum will be specifically tailored to providing undergraduate and graduate students with tools to fuel their interest in global health through interactive workshops, expert panel discussions, an engaging keynote speaker, and a closing speaker.



Are you an undergraduate student or graduate student who would like to share a research project on global health? We will be having poster sessions to showcase the research being done on global or

local

health!

We encourage you also to submit for our Abstract call to present at our Poster Showcase by March 1, 2020 by completing this form:
https://forms.gle/sNp4oiMseiFUJRXv9

Please contact uw.ccghrsc@gmail.com for further inquiries.
Applied Health Sciences Expansion Building, North Campus
200 University Avenue West Waterloo, ON N2L 3G1 CA
Tickets
| Type | Price |
| --- | --- |
| General | $15.00 |
| Official CCGHR & SYPN Members | $7.50 |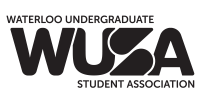 Canadian Coalition of Global Health Research (UW Chapter)
Canadian Coalition for Global Health Research (UW CCGHR)
The University of Waterloo Canadian Coalition for Global Health Research Student Chapter (UW CCG HRSC) is a student-led initiative designed to foster research and networking in global health among University of Waterloo students across all disciplines. Our goal is to engage with students interested in global health research or who may be considering a career in the field of global health to open opportunities for professional development.
Visit our Facebook event page for current information on event updates:
https://www.facebook.com/events/113984896634777/