Ask Us Anything - Equity in Practice: Teaching and STEM
Friday, Aug 7, 2020 at 1:00 PM - 1:45 PM EDT



Ask Us Anything is a virtual series hosted by the Human Rights, Equity and Inclusion Unit (HREI) that creates space for open dialogue and further deepens community at University of Waterloo. Students, Faculty, Staff, Alumni, and Community Members are welcome.

Ask Us Anything: Equity Practice: Teaching and STEM is hosted by Andrew Hamilton-Wright from the University of Guelph. While courses such as computer science are typically defined in terms of the abstractions that they use to deal with data, the reality is that the problems that are being solved are always the problems of real people. By considering the people driving the search for a given solution, as well as those affected by the implementation of a given strategy, we can explore how relatively abstract computational choices have real-world consequences that directly impact people's lives.

While algorithms and data structures may be abstract, there is no solution to a real-world problem that is not concrete. Considering the effect of our choices when making the abstract concrete provides a lens to explore inequities of impact and the possibilities of recourse in any scenario based on solving problems.

Registration is Required
Ask Us Anything will be held online using a video link that will be provided before the event. You may submit your questions when you register, or at any time during the event using the Q&A function of the online platform

If you have any questions, please contact Janessa Good.
Available Online Only
Instructions will be sent out via email after registration.
Tickets
| Type | Price |
| --- | --- |
| Register Here | Free |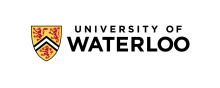 University of Waterloo
Human Rights, Equity, and Inclusion
Human Rights, Equity, and Inclusion is the central source of expertise for the University of Waterloo community members on substantive equity, diversity, and inclusion matters.

To learn more, visit our website today.