The future-ready workforce series - Converting & retaining the next generation of talent
Wednesday, Jul 14, 2021 at 12:00 PM - 2:00 PM EDT



As today's workforce changes, organizations face increased competition to invest in young talent. As demographic shifts see large pools of talent nearing retirement, and declining birth rates shrinking the available workforce, there's never been a more important time to bring Gen Z into your organization. Strong recruitment and engagement strategies will get young talent through the door...but you must figure out how to keep them. It's time to consider how your conversion and retention strategies can help transition short-term employees or co-op students into full-time team members to build a future-ready talent pipeline.

Join us for the third event in a multi-part Future-Ready Workforce Series from the University of Waterloo's Work-Learn Institute and discover how employers are converting and retaining young talent in today's challenging market. Access new research insights from Waterloo experts, as well as student and employer guest speakers, that highlight what is changing in our workforce. You'll also learn how organizations can use their values to motivate young talent at work, build a supportive, connected and loyal company culture and encourage meaningful contributions.

During this online event, we'll share how you can improve your strategies for converting and retaining young talent by:
aligning your organizational values with the values of your young talent;
creating a supportive and connected company culture; and
providing meaningful work and development opportunities.

Plus, hear student and employer perspectives about how they're adapting to today's conversion and retention trends and experiences!

Event Details:
12:00pm – 1:00pm

Keynote

Judene and our guest speakers share exclusive converting & retaining insights

1:00pm – 1:30pm

Breakout Session 1:
Formula for converting & retaining next gen talent – Student panel discussion

With the youngest millennials in their mid-20s, organizations are looking at Generation Z as the next batch of future-ready talent to recruit and retain. Join this session to hear directly from experienced Waterloo co-op students on what attracts them to specific roles and organizations... and what makes them stay!

1:30pm – 2:00pm

Breakout Session 2:
Career coaching and mentorship - How professional development conversations can have an impact on retaining your student talent

Professional development conversations can be transformative and play a crucial role in developing your talent pipeline. In this session, we explore the importance of career coaching, mentorship and relationship building in order to establish loyalty and retain top talent.
Available Online Only
Instructions will be sent out via email after registration.
Tickets
| Type | Price |
| --- | --- |
| Future-ready workforce series | Free |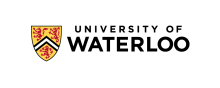 University of Waterloo
The University of Waterloo is Canada's top innovation university. With more than 36,000 students we are home to the world's largest co-operative education system of its kind. Our unmatched entrepreneurial culture, combined with an intensive focus on research, powers one of the top innovation hubs in the world. Find out more at uwaterloo.ca.