Glow Goes to Pride T.O. 2022
Sunday, Jun 26, 2022 at 9:30 AM - 7:00 PM EDT

{ "name":"Glow Goes to Pride T.O. 2022", "description": "https://ticketfi.com/4613/glow-goes-to-pride-to-2022", "startDate":"2022-06-26", "endDate":"2022-06-26", "startTime":"09:30", "endTime":"19:00", "location":"19 Horticultural Avenue Toronto ON M5A 2P2 Canada", "label":"Add to Calendar", "options":[ "Apple", "Google", "iCal", "Microsoft365", "Outlook.com", "Yahoo" ], "timeZone":"US/Eastern", "trigger":"click", "inline":true, "listStyle":"modal", "iCalFileName":"invite.ics" }



The Glow Centre for Sexual and Gender Diversity is the oldest running 2SLGBTQIA+ student organization in Canada. Join us to march in the Pride Parade in Toronto!

DATE: Sunday, June 26th
THEME: Our theme this year is GLOW'D TO BE BACK

Purchasing this ticket means you AGREE TO MARCH IN THE PARADE WITH THE Glow CONTINGENT and WEAR THE SHIRT PROVIDED!

TIMES: Buses are currently scheduled to depart DC library at 10:45 AM - THIS IS SUBJECT TO CHANGE DEPENDING ON WHERE WE ARE IN THE PARADE! Updated timing information will be sent to all folks who register closer to the date.

Registration will open earlier to leave time for folks to decorate their shirts, check-in and sign the waiver!

Please arrive no later than 10:30 am. Buses are scheduled to leave Allan Gardens in Toronto at 5:20 PM and are scheduled to be back on campus around 7:00 PM.

- Registration opens at approx 9:30 AM outside of the DC Library. We will have light snacks available for you but we encourage you to eat a full breakfast before registering or to pack something with you.

- Registration for participants meeting us in Toronto is between 12:30 PM and 1:45 PM in Allan Gardens at the corner of Jarvis St. & Carlton St.

- Buses depart from Toronto at approx 5:20 PM from Allan Gardens at the corner of Jarvis St. & Carlton St.

WHO: uWaterloo students, staff, and faculty are invited to participate. Tickets are now available for alumni and guests. Please note that guests are limited to one per attendee, must be at least 18 years of age and wear the Glow pride shirt.

WHY: Pride celebrates our diverse sexual and gender identities, histories, cultures, creativities, families, friends and lives. Join the Glow Centre in celebrating this diversity by marching with us in Toronto Pride's 2022 Parade!


ALL PARTICIPANTS WILL BE REQUIRED TO SIGN A WAIVER FORM IN ORDER TO PARTICIPATE.


TICKET INFORMATION: (All sales are final, no refunds)

- $10 uWaterloo Undergraduate Student Without bus
- $20 Non-uWaterloo Guest no Bus Note: Non-UW attendees must be linked to a student. That means if you are an undergrad and you want to bring a non-UW student, you must select that option when purchasing a ticket.

- $15 uWaterloo Undergraduate Student including bus

- $25 Non-uWaterloo Guest with Bus Note: Non-UW attendees must be linked to a student. That means if you are an undergrad and you want to bring a non-UW student, you must select that option when purchasing a ticket.

- $25 uWaterloo Non-Undergraduate including Bus (uWaterloo Graduate Students, Staff, Faculty, Alumni)
- $20 uWaterloo Non-Undergraduate no Bus (uWaterloo Graduate Students, Staff, Faculty, Alumni)

Non-UW Guest Tickets are extremely limited!!

THANK YOU to our volunteers and many supporters across campus!!!

Social Media: Event Page, Facebook, Instagram, #GlowPride22, #PrideTo

FAQs

What does my ticket include?

Ticket holders will be provided with:

- Round trip transportation from uWaterloo main campus to the Toronto Pride Parade

- Light snacks (for those taking the bus)

- A Glow'd to be Back Pride t-shirt

- Water bottle

- Other fun things!

Do I have to wear the t-shirt?

YES, you must wear the provided shirt during the Parade and you must march with us. You can customize your shirt with materials provided during registration such as scissors and markers, or you can bring your own accessories. In fact, we encourage you to bring along your own costume items to dress in black, gold, and pride rainbow from head to toe.

What can/can't I bring to the event?

Note: See the section on t-shirts for more info.

Do's

- Pack light! We will provide you with a t-shirt, water, and snacks

- Bring sunscreen!

- Eat a big breakfast and pack some food as needed!

- Wear comfortable footwear; we like running shoes.

- Take pictures (and share them with us after the event)! We will have official event photographers, so you can relax during the Parade and enjoy the experience.

- Wear a hat (if you want to). A headpiece or hat is a great way to add a creative touch.

- Show your Warrior spirit! Bring additional costume accessories that are black, gold, or rainbow.

- Participate and have fun!

Dont's

- Don't leave things on the bus; you must carry everything that you bring with you.

- Don't hand out items to audience members during the Parade. Pride Toronto has strict rules around sampling.

- Don't bring a water gun of your own. We will have limited water with us on the Parade route and it will be for drinking purposes.

- Don't open an umbrella while marching on the Parade route. You can have one with you for other parts of the day if you would like to carry it.

- Don't bring or consume drugs or alcohol; there is a strict no drugs or alcohol policy at the festival.

- Don't bring signs with messages that promote or condone violence or hatred of any persons or groups.

- Don't bring signs with logos. Talk to us first as there are rules set out by Pride Toronto to follow.

- Don't bring a banner; we can only have one banner for our contingent.

- Don't arrive in clothing that exposes your genitalia.

How long is the parade route?

The parade route starts at the intersection of Bloor & Church and ends at Yonge Dundas Square, which is 2km. We will have some additional walking that day to get to the staging area and up to the start of the parade route.


What happens if it rains?

The Toronto Pride Parade, and our bus trip to the Parade, are both rain or shine events! Please check the forecast and prepare appropriately. If you must wear rain gear, please use a clear poncho so that your costume will still be visible. Hint: Pride Parade audience members like to spray water guns at marchers (which can be greatly appreciated on a hot day), so be prepared to get a little wet even if the sun is shining.

What are my transport/parking options for getting to the event?

If you purchase a ticket that includes the bus transportation option you will travel by school bus from the Davis Centre to downtown Toronto and back. If you will already be in Toronto, we will meet up with you at Allan Gardens (Jarvis & Carlton). Meet-up and bus departure times will be outlined above.

Parking downtown is likely to be very limited.


Can I take the bus one way?

You may take the bus there only (and not back) but not the other way around. Select the appropriate answer to the bus question when you are registering. Please let us know if you are planning to stay back in Toronto, for bus attendance reasons.


Do I have to bring my printed ticket to the event?

We do not need your printed ticket; just bring your Watcard or another ID card to register on the day of the event.


What is the refund policy?

All sales are final; we will not be providing any refunds for this event. While refunds will not be issued, we would appreciate it if you could let us know that you will no longer be attending so that we can maintain accurate registration numbers.


Is my registration/ticket transferrable?

If you are unable to go, you can transfer the ticket to a friend. Please have an email from your friend mentioning that they wish to have their ticket transferred. You need to email glow@wusa.ca with your information as well as your friends'.


Do I have to stay with the group?

You will stay with our group until we have finished the Parade route. Once we finish marching, you can watch the rest of the Parade or enjoy other festival activities until the buses return to campus.


Where can I contact the organizer with any questions?

You can reach us by email at glow@wusa.ca!



Please Note: This is not a cheap bus to Toronto, nor is it a cheap bus just to watch the Parade. This bus is for uWaterloo students and their guests as well as uWaterloo Graduates, Alumni, Staff, and Faculty who wish to march with The Glow Centre for Sexual and Gender Diversity in Toronto Pride Parade.


COVID-19 NOTES: Please do not come if you are experiencing any symptoms of COVID-19 and let us know at glow@wusa.ca. Since this is an in-person event, we strongly suggest taking precautions in order to make Pride safe and fun for everyone. We recommend:
Wearing a mask
Avoiding high-touch points
Carrying hand sanitizer
Maintaining social distance whenever possible
Please also consider the following before attending:
Do you have any COVID-19 symptoms?
​Have you been identified as a close contact of someone with COVID-19?
Are you required to self-isolate for any reason?
Have you recently tested positive for COVID-19 on a rapid or PCR test?
If you are experiencing symptoms or think you may have been exposed to COVID-19, please complete the
Ontario COVID-19 self-assessment
and follow the instructions you are given. If you are instructed to self-isolate, please do not attend the Pride Parade and let us know at glow@wusa.ca.
Please visit the
Pride Toronto COVID-19 Resources page
for more information.
19 Horticultural Avenue Toronto, ON M5A 2P2 CA
Tickets
Type

Price

uWaterloo Undergrad NO BUS
NON-UW GUEST NO BUS

$10.00 $20.00

uWaterloo Undergrad WITH BUS
NON-UW GUEST WITH BUS
NON-UW GUEST NO BUS

$15.00 $25.00
$20.00

Non-Undergrad uWaterloo WITH BUS

$25.00
Non-Undergrad uWaterloo NO BUS

$20.00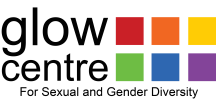 Glow
Glow is the oldest continuously-run queer student organization in Canada. Run entirely by dedicated student volunteers, it offers a wide variety of discussion groups, social events, advocacy opportunities, awareness campaigns, resources, and 2SLGBTQ+ information.
Come out and help Glow promote a healthy attitude towards all sexual orientations and gender identities. If you need someone to talk to, visit the centre during peer support hours for confidential peer support from trained volunteers.