2023 CEE Employer Impact Conference
Wednesday, Feb 15, 2023 at 12:00 PM - 4:30 PM EST

{ "name":"2023 CEE Employer Impact Conference", "description": "https://ticketfi.com/4734/2023-cee-employer-impact-conference", "startDate":"2023-02-15", "endDate":"2023-02-15", "startTime":"12:00", "endTime":"16:30", "location":"", "label":"Add to Calendar", "options":[ "Apple", "Google", "iCal", "Microsoft365", "Outlook.com", "Yahoo" ], "timeZone":"US/Eastern", "trigger":"click", "inline":true, "listStyle":"modal", "iCalFileName":"invite.ics" }




The world of work is evolving drastically and so is the talent that we hire. Between the transition to hybrid and remote work and the increase in automation and AI, career paths will fundamentally change. In fact, 65 per cent of children entering primary school today will eventually work in jobs that don't yet exist.

In this inaugural virtual conference, Co-operative and Experiential Education at the University of Waterloo, along with industry and student experts will discuss the changing world of work. Sessions will share insights about how organizations can prepare for hiring new roles for the future and build a pipeline of next-generation talent.

Focused on talent evolution, attendees of this free conference will:
Gain insights about recruiting emerging talent into your workforce.
Discuss topics including equity, diversity, inclusion and the United Nations Sustainable Development Goals.
Learn about Waterloo's co-op program and how to connect with emerging talent.
Connect with industry leaders preparing for the talent evolution.
Gather key takeaways about the future of work directly from emerging talent.
Schedule:
12:00 – 12:15 p.m. 
Opening remarks 
Speakers: Norah McRae and Vivek Goel
Join Norah McRae and Vivek Goel as they welcome attendees to the Employer Impact Conference. During their remark, McRae and Goel will outline the main themes and objectives of the conference and introduce the keynote speaker and other panelists who will be sharing their insights and experiences throughout the conference.
12:15 – 1:00 p.m. 
Keynote: How will social responsibility and global citizenship impact the evolution of talent?
Keynote speaker: Michael Steele
With the transition to hybrid and remote work, the increase in automation/AI and growing social awareness — career paths are fundamentally changing. Steele, a well-known philanthropist, business leader and co-op alumnus, will speak from his own experience and provide insight into the power of students as agents of change in an evolving work environment.
1:00 – 1:40 p.m. 
Attracting and recruiting future-ready talent
Speaker: Emily Burgess
Guest speaker: Arminder Bassi
If you're new to hiring and want to attract future-ready talent, join this session to gain insights around recruitment best practices, walk through our five simple hiring steps and learn what drives emerging talent.
Onboarding next-gen talent: Research-informed best practices
Speakers: Anne-Marie Fannon and Dave Drewery
Guest speaker: Nevetha Kugathas
Effective onboarding supports organizational newcomers' performance, job satisfaction, and organizational commitment. However, with an increasingly remote workforce and complicated world of work, onboarding is a major challenge for many employers. In this session, you will learn about recent research findings that identify key actions you can take to enhance your student onboarding programs.
1:45 – 2:25 p.m. 
Maximizing your WaterlooWorks and CEE Services experience 
Speakers: Susan Stewart and Peggy Eichinger
Guest speaker: Meredith Federau
WaterlooWorks is the largest post-secondary recruitment platform for next-generation talent. Our speakers will discuss the various ways employers can maximize their exposure to current students, new graduates and alumni from the University of Waterloo.
The Future Ready Talent Framework: Creating a foundation for your company's future
Speakers: Judene Pretti and Andrea Prier
Guest speaker: Ingrid Kaffka
The future of work is impossible to predict. Waterloo's Future Ready Talent Framework (FRTF) can help to prepare employers and their future workforce. In this session, Judene Pretti and Andrea Prier will examine the development of the FRTF and how the framework is applied throughout the student academic and work experience at Waterloo. They will also share tactics for how employers can use the foundations of the FRTF within their own organization to improve employee relationships and retention.
2:25 – 2:45 p.m. 
BREAK 
2:45 – 3:25 p.m. 
The Journey Forward: Building awareness and capacity for an EDI-R and Indigenization strategy in your organization
Speakers: Colleen Phillips-Davis and Bryanne Smart
Guest speaker: David Markin
In this session, panelists will discuss how organizations of all sizes can learn from history and current events, develop awareness within the organization and continue to build capacity to further understand the complexities of Equity, Diversity, Inclusion & Anti-Racism (EDI-AR) and Indigenization. Featuring a panel of industry and Waterloo experts, attendees will gain inspiration for how to create and implement their own EDI and Indigenization strategies.
3:30 – 4:10 p.m. 
Developing a powerful job posting to recruit next-generation talent 
Speaker: Jeremy Reed and Judene Pretti
Guest speaker: Stephanie Kears
Attracting emerging talent is more important than ever before. By 2025, Millennials and Generation Z will make up 75 per cent of the workforce. As demographics change, so do the qualities that the next generation is looking for in roles and job opportunities. In this session, you'll learn how to develop a powerful job posting that appeals to Waterloo student talent.
Building awareness of the United Nations' SDGs in your organization through WIL
Speakers: Shabnam (Shay) Ivković and Jennifer Woodside
Guest speaker: Priyanka Lloyd
The United Nations Sustainable Development Goals (SDGs) provide a blueprint to help us ensure a prosperous planet, now and in the future. Educational institutions, organizations and talent must work together towards achieving these goals and a sustainable future.

In this session, Ivković and Woodside will share activities that students and employers can use to raise awareness of how they may be contributing to the SDGs within their organizations. They'll also share resources and tactics for supervisors to begin conversations about the impact and to support next-generation talent in building a sense of purpose in their work.
4:15 – 4:25 p.m.  
Closing remarks 
Speaker: Ross Johnston
Ross Johnston concludes the Employer Impact Conference with reflections on the discussions and learning shared by speakers.
Available Online Only
Instructions will be sent out via email after registration.
Tickets
| Type | Price |
| --- | --- |
| General admission | Free |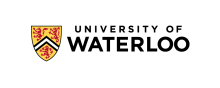 University of Waterloo
The University of Waterloo is Canada's top innovation university. With more than 36,000 students we are home to the world's largest co-operative education system of its kind. Our unmatched entrepreneurial culture, combined with an intensive focus on research, powers one of the top innovation hubs in the world. Find out more at uwaterloo.ca.