Eagle Staff Ceremony
Monday, Mar 27, 2023 at 7:00 AM EDT

{ "name":"Eagle Staff Ceremony", "description": "https://ticketfi.com/5003/eagle-staff-ceremony", "startDate":"2023-03-27", "endDate":"2023-03-27", "startTime":"07:00", "endTime":"08:00", "location":"Federation Hall Waterloo ON N2L 3G5 Canada", "label":"Add to Calendar", "options":[ "Apple", "Google", "iCal", "Microsoft365", "Outlook.com", "Yahoo" ], "timeZone":"US/Eastern", "trigger":"click", "inline":true, "listStyle":"modal", "iCalFileName":"invite.ics" }



The University of Waterloo is honoured to welcome an Eagle Staff to our institution. Indigenous Knowledge Keeper Myeengun Henry will introduce this sacred item, on behalf of the UWaterloo Indigenous campus community.

An Eagle Staff is an important element of the Indigenous relationship to mother earth and those that have protected it. The Staff reflects the wisdom, strength, and honour of those that carry it in representation of Nations across Turtle Island.

This Eagle Staff will be present at ceremonies and celebrations, such as convocation, representing University of Waterloo First Nations, Métis and Inuit community members, their traditions, cultures, and strengths.

Through the introduction of the Eagle Staff, the University of Waterloo honours the responsibility to take on Indigenous perspectives, ensuring that they are reflected in the governance, structure, and intent of the University. A symbol of Indigenous acknowledgement, the Eagle Staff will serve as a beacon of reconciliation throughout our shared future.
---

Location: Federation Hall
Date: Monday, March 27, 2023
Time: 10:00 a.m.
A sunrise ceremony will take place at 7:00 a.m. outside of Federation Hall

---
The entire university community is invited to participate in this meaningful ceremony as we welcome the Eagle Staff.
The ceremony is expected to take up to 90 minutes, including an opportunity for refreshments and community building.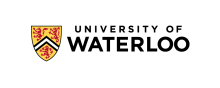 University of Waterloo
The University of Waterloo is Canada's top innovation university. With more than 36,000 students we are home to the world's largest co-operative education system of its kind. Our unmatched entrepreneurial culture, combined with an intensive focus on research, powers one of the top innovation hubs in the world. Find out more at uwaterloo.ca.