UWRA Spring 2023 Luncheon
Federation Hall - Catering and Events Services

Monday, Apr 24, 2023 at 11:30 AM EDT

{ "name":"UWRA Spring 2023 Luncheon", "description": "https://ticketfi.com/5007/uwra-spring-2023-luncheon", "startDate":"2023-04-24", "endDate":"2023-04-24", "startTime":"11:30", "endTime":"12:30", "location":"200 University Ave W Waterloo ON N2L 3G1 Canada", "label":"Add to Calendar", "options":[ "Apple", "Google", "iCal", "Microsoft365", "Outlook.com", "Yahoo" ], "timeZone":"US/Eastern", "trigger":"click", "inline":true, "listStyle":"modal", "iCalFileName":"invite.ics" }



The speaker is , a retired family physician from the Region of Waterloo.
Dr. Ken Shonk graduated from the University of Western Ontario in 1970. He had a family medical practice until partially retirement in 2007. He has a special interest in pediatrics and palliative care.
Talk title: Jest for the health of it.
Ken will concentrate on the history, physiology, biochemistry, classification, evolution, concepts and uses of humour in medicine. He will also look at the application and uses of humour in stress management, relationships, parenting and the aging process. Ken practices what he preaches and promises a humorous presentation on the topic of humour and good health.
Ken has his own website: healthyhumor.ca .

NOTE: A UW retiree can purchase a supporting membership in advance and opt for the discounted price for themselves and guests.
Federation Hall - Catering and Events Services
200 University Avenue West Waterloo, ON N2L 3G1 CA
Tickets
| Type | Price |
| --- | --- |
| UWRA Paid Members and Guest | $30.00 |
| Non Members | $45.00 |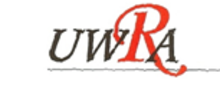 UWRA
The UWRA represents the University of Waterloo retirees (both faculty and staff) and helps them enjoy their years of retirement.
The association consists of volunteer board members who represent retiree concerns on Pension and Benefits matters, Human Resources issues and UWaterloo policy changes. A complete description of the roles of the individual board members can be found at the UWRA board of directors home page.