2023 Hagey Lecture
Thursday, Oct 5, 2023 at 8:00 PM EDT

{ "name":"2023 Hagey Lecture", "description": "https://ticketfi.com/5180/2023-hagey-lecture", "startDate":"2023-10-05", "endDate":"2023-10-05", "startTime":"20:00", "endTime":"21:00", "location":"University of Modern Languages Waterloo ON N2L 3G1 Canada", "label":"Add to Calendar", "options":[ "Apple", "Google", "iCal", "Microsoft365", "Outlook.com", "Yahoo" ], "timeZone":"US/Eastern", "trigger":"click", "inline":true, "listStyle":"modal", "iCalFileName":"invite.ics" }



Tapestry Thinking:
Interdisciplinary Perspectives on the Nature of Disturbance and Recovery

Absract: Nalini Nadkarni shares the discoveries and insights she has gathered over her four decades of exploring the biota of forest canopies in rainforests, her collaborations with experts from many academic disciplines, and her engagement with diverse public groups – artists, corporations, faith-based communities, and people who are incarcerated. She describes the dynamics of disturbance and recovery in multiple arenas: forest treetop communities, her own recovery from a near fatal fall, and an array of diverse human systems, including traffic engineering, urban studies, refugee migrations, and modern dance. She invites listeners to apply her approach of "tapestry thinking" to other environmental and social challenges society faces today.
Theatre of the Arts
200 University Ave. Waterloo, ON N2L 3G1 CA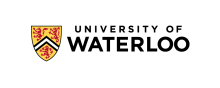 University of Waterloo
The University of Waterloo is Canada's top innovation university. With more than 36,000 students we are home to the world's largest co-operative education system of its kind. Our unmatched entrepreneurial culture, combined with an intensive focus on research, powers one of the top innovation hubs in the world. Find out more at uwaterloo.ca.