2015 Hagey Lecture
Tuesday, Nov 17, 2015 at 8:00 PM EST



**EVENT IS SOLD OUT**
Award-winning novelist, screenwriter, essayist, and performer Thomas King will be presenting this year's Hagey Lecture entitled "Love in the Time of Cholera: Canadian Edition."
Thomas King is the recipient of the 2014 Governor General's Award. Among his most recent award-winning works of fiction and non-fiction are: An Inconvenient Indian: A Curious Account of Native People in North America; The Back of the Turtle; Green Grass, Running Water; and The Red Power Murders: A Dreadful Water Mystery.
---
When:
November 17, 2015 | 8:00 p.m.
Doors open at 7:30 p.m.
Where:
University of Waterloo
Federation Hall | Main Hall
A reception will follow the lecture and a selection of Thomas King's books will be available for purchase.
---
Waterloo's premier invitational public lecture series since 1970, the Hagey Lectures - named after the university's first president - are co-sponsored by the Faculty Association and the University of Waterloo. The annual lectures are intended to challenge, stimulate and enrich not only the faculty, staff and students of the University of Waterloo, but all members of this community.
Federation Hall
200 University Avenue West Waterloo, ON N2L 3G5 CA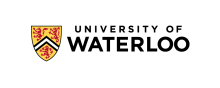 University of Waterloo
The University of Waterloo is Canada's top innovation university. With more than 36,000 students we are home to the world's largest co-operative education system of its kind. Our unmatched entrepreneurial culture, combined with an intensive focus on research, powers one of the top innovation hubs in the world. Find out more at uwaterloo.ca.