Club Exec Training
Wednesday, Feb 3, 2016 at 12:30 AM EST



There are five date options for the mandatory Club Executive Training, held in the Clubs Community Center (SLC 2139):
Friday January 8th 12:30pm-1:30pm
Monday January 11th 12pm-1pm
Tuesday January 19th 3:30pm-4:30pm
Thursday January 21st 10am-11am
Wednesday February 3rd 2pm-3pm
Please disregard the main event date and time, and only attend the ticket date you selected.
This is the meeting that will cover important policies and processes, ensuring your club operates in a safe and responsible manner. A question and answer portion, as well as time for club-to-club networking will be available.
At least one club executive member must attend to represent your club. If an executive is an executive of multiple clubs, then that executive may represent more than one club. Please include the club name(s) when you select your free ticket. Seating is limited, and closed to only ticket holders.
Clubs Community Center (SLC 2139)
Clubs Community Center, 200 Waterloo, ON N2L 3G1 CA
Tickets
| Type | Price |
| --- | --- |
| Feb 3rd 2pm Club Exec | Free |
| Jan 8th 12:30pm Club Exec | Free |
| Jan 11th 12pm Club Exec | Free |
| Jan 19th 3:30pm Club Exec | Free |
| Jan 21st 10am Club Exec | Free |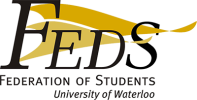 Clubs Support Team
Supporting you since 2014