So You Think You Got Style
Hagey Hall University of Waterloo

- Humanities Theater

Saturday, Mar 5, 2016 at 4:30 PM EST



Fashion for Change is proud to present to you our 2016 Annual Charity Fashion Show: So You Think You Got Style, inspired by So You Think You Can Dance, showcasing individual creativity and artistic vision! Come out and enjoy an unforgettable night full of music, dance, and fashion.
All clothing and accessories showcased in the show are sponsored by various stores located in Kitchener-Waterloo area and created by our talented fashion and jewelry designers.
The proceeds from the show will go towards supporting Free the Children's Adopt a Village Campaign. Throughout the year, we raise funds to support children in Moyamba, Sierra Leone! Join us as we continue to use fashion and dance as a creative outlet to make a global impact!
There will be two shows, starting at 4:30pm and 7:30pm. Tickets can be bought either by clicking "Register" on the right, or at the Feds office in the Student Life Centre. Please print your tickets at the end of your purchase and bring them to the Box Office at Hagey Hall on the show day!
***VIP tickets allow guests a separate entrance, sectioned off from general admission, as well as guarantees a seat in the first three rows from the stage.***
With the purchase of a ticket, you will also get FREE ACCESS to our After-Party after the show!
Stay tuned for more details on our Facebook and Twitter page!
Hagey Hall University of Waterloo
-
Humanities Theater
200 University Ave W Waterloo, ON N2L 3G1 CA
Tickets
| Type | Price |
| --- | --- |
| General - 7:30pm show | $25.00 |
| General - 4:30pm matinee | $20.00 |
| VIP - 4:30pm matinee | $25.00 |
| VIP - 7:30pm show | $30.00 |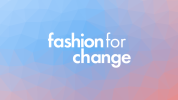 Fashion For Change
We are a club that strives to support and promote fashion and artistic expression through performance by holding an annual Fashion Show.
To learn more about us and our cause, visit our website here!